Future Charging Solutions
Start Your Electric Vehicle Journey Today
Move to a cleaner future, simply complete our online pre-fitting survey and we will take it from there
Click on the tabs below for a summary description of each Charge Point.
The home charging point that has it all. The most aesthetically pleasing on the market, with a lifetime guarantee on the chassis, and build quality and components to match the price tag, this is the unit of choice for those not on a budget.
Unique feature – hidden cable system and night light.
We hope the above helps differentiate between the different charging systems available.
For detailed comparison and pricing estimate please visit our pricing and comparison page.
Other charge point not listed above are available.
Get in touch you are still unsure and want more information.
Domestic charging
A domestic charging point is essential for anyone who owns a plug-in vehicle. Most of your vehicles charging will be carried out at your home
Future Charging Solutions offers a wide range of affordable domestic charging units, we can supply and fit units that meet your vehicle and personal charging requirements.
We also provide commercial charging solutions.
What is the EVHS?
The EVHS, or Electric Vehicle Homecharge Scheme, is a grant provided by the Office for Low Emission Vehicles (OLEV), aimed at offering an additional incentive to UK EV drivers. … You can claim one homecharge unit per eligible electric or plug-in vehicle, and up to two eligible vehicles per household.
If you are the registered keeper, lease or have primary use of an eligible electric vehicle then you may receive up to 75% (capped at £350) off of the cost of a chargepoint installation.
Zappi
A five star install from Richard and great service – Dr Gurjar, Norwich
Wallbox Pulsar Plus
Nick your installation team member was great – very quick professional service and the box looks good. We will certainly be recommending you. Thanks for everything have a great weekend. – Mrs B Smith, Leicester
Wallbox Pulsar Plus
I have to say the install is exactly what I wanted, extremely pleased! Very neat and tidy job with extra care and attention taken to the little details. So pleased and if I ever get my car am really looking forward to using what looks like an excellent bit of kit!
I would definitely recommend and use you guys again.
Wallbox Pulsar Plus
Thanks for your great customer service. Your electrician Scott did a really good job and we are happy with the product. Trefor, Southwell
Ohme
The process was all good thanks Tim, you were persistent and friendly which is why I went with yourselves, Richard did a good job. – Mr Conner, Brighton
Tethered OHME EV Intelligent Charge Point
I just wanted to say that Scott who did the install has done a fantastic job. Despite the freezing cold he worked hard and professionally. Also very tidy job with the cabling. 
Many thanks for a great all round service, and I'll certainly recommend you!
– Alex Liddle
Wallbox Install, Dartford
I wanted to say thank you for all of your help and what wonderful fitters you have. They were so thorough, neat, tidy and made sure I knew exactly how to use the charger before they left.
Julie Bainbridge, Dartford
EV Chargepoint Install
Tim and the team at future charging solutions advised me about the best options for my EV charging needs, once I chose the best fit for my needs Tim scheduled the installation and job done. Quality job by Scott to install, very tidy exactly as I needed. Highly recommended honest, valuable advise and installation, highly recommend.
Steve Sparks, Tarporley, Cheshire.
Wallbox Install
Future Charging Solutions Ltd recently installed a Wallbox Pullsar Plus charger. After searching the internet far and wide I found it difficult to find a company that didn't have false pricing. A lot of places offer a charger for £599 until you fill out the required form. Suddenly the price is at £1800. Not with Tim at FCS. He called me and went through all the details with me explaining the positives and negatives of tethered and untethered. I found him to be very friendly and knowledgeable! I highly recommend these guys and have already started to spread the word!
Conner Tanner, Cosby
Leicester
The Electric Car
A Brief History
The first concept of the electric car was invented by innovators from the Netherlands, Hungary and the United States in the 1800s. By 1901, Thomas Edison worked on developing a better battery for the vehicles, thus creating the first hybrid electric car. Following crude oil's drop-in price in 1920, electric vehicles decreased in popularity and petrol and diesel models took control of the automobile market.
Click here for more detailed information on the history of the electric car.
OLEV, the Office for Low Emission Vehicles is a cross-Government, industry-endorsed, team whose core purpose is to support the market for electric and low emission vehicles.
Your question is not here?
Below are our latest projects. If you'd like to see more of our work then please visit our projects page.
Installation of two twin 32amp, 7kw Alphen units at Fire & Rescue Carlton, Glasgow.
Memberships & Accreditations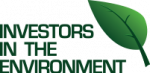 Please note that we are also fully ISO certified.